Big Fork Community Center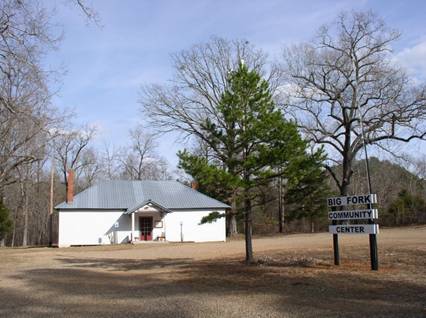 The host of the Athens Big Fork Trail Marathon and Blaylock Creek 17 mile Fun Run is the Big Fork Community Center. There is no fee to this run, we only ask for a donations. We are a non-profit, our race directors are not paid, and all proceeds are returned to the community center and the Ouachita Amateur Radio Association. This run is one of their biggest fund raisers of the year. 
There is a hot woodburning stove, and hot coffee for everyone. The Ouachita Amateur Radio Association provides communications for us because cell phones and other radios will not work. So please, please show the community your appreciation and donate what you can to their community center.